Webster Technique & Pregnancy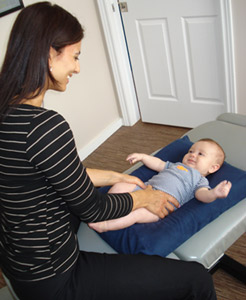 Success Story: Breech Baby
I found out that my baby was breech and I was told by my doctor that I would need to have a caesarean if my baby did not turn. I did my research on the Webster technique and knowing the success rate, and the fact that Dr. Lardi has a special interest in caring for expectant mothers, I decided to contact Dr. Lardi to have this technique performed.
I was 33 weeks into my pregnancy, and given the time frame, Dr. Lardi was still very optimistic that the baby's position could change. I was having adjustments done three times per week and by my sixth adjustment I had an ultrasound that had confirmed that my baby had in fact turned.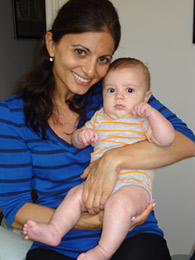 Dr. Lardi's level of professionalism and approach has provided me with a sense of comfort and reassurance. It is my opinion that Dr. Lardi's efforts made all the difference in my situation.
My advice to other expectant mothers in a similar predicament should definitely explore the benefits of a qualified chiropractor who specializes in the Webster technique.
I look forward to the many other benefits that her care can provide.
Thank you Dr. Lardi.
~ Liza Querido
---
Evolve Chiropractic Wellness Studio – Dr. Laura Lardi, DC | (905) 631-3000