Autism
How Chiropractic Can Help – A Wellness Approach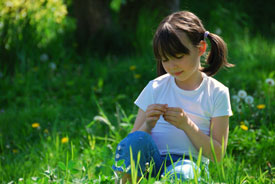 Chiropractic itself is not a "cure" for autism. Autism has a significant nervous system component. Chiropractic helps ensure the proper function of the spine and nervous system, which in turn can improve undesired symptoms associated with autism, especially when combined with other lifestyle wellness strategies.
The spine is the gateway which allows for proper communication between brain and body. By correcting misalignment in the spine (subluxations) often seen in the neck region of children with autism, your chiropractor will help restore balance to the nervous system and begin to activate the parasympathetic response in favor of the sympathetic dominance (which is evident autism).
Reducing sympathetic dominance can help reduce behaviour related symptoms while simultaneously increasing digestive and immune function through increased activity of the parasympathetic nervous system.
Your chiropractor will also help guide lifestyle wellness strategies such as dietary changes and supplementation and exercise.
Resource: Wellness Media Resources
We'd love to help! Contact our office today to schedule your appointment.
---
Evolve Chiropractic Wellness Studio – Dr. Laura Lardi, DC | (905) 631-3000